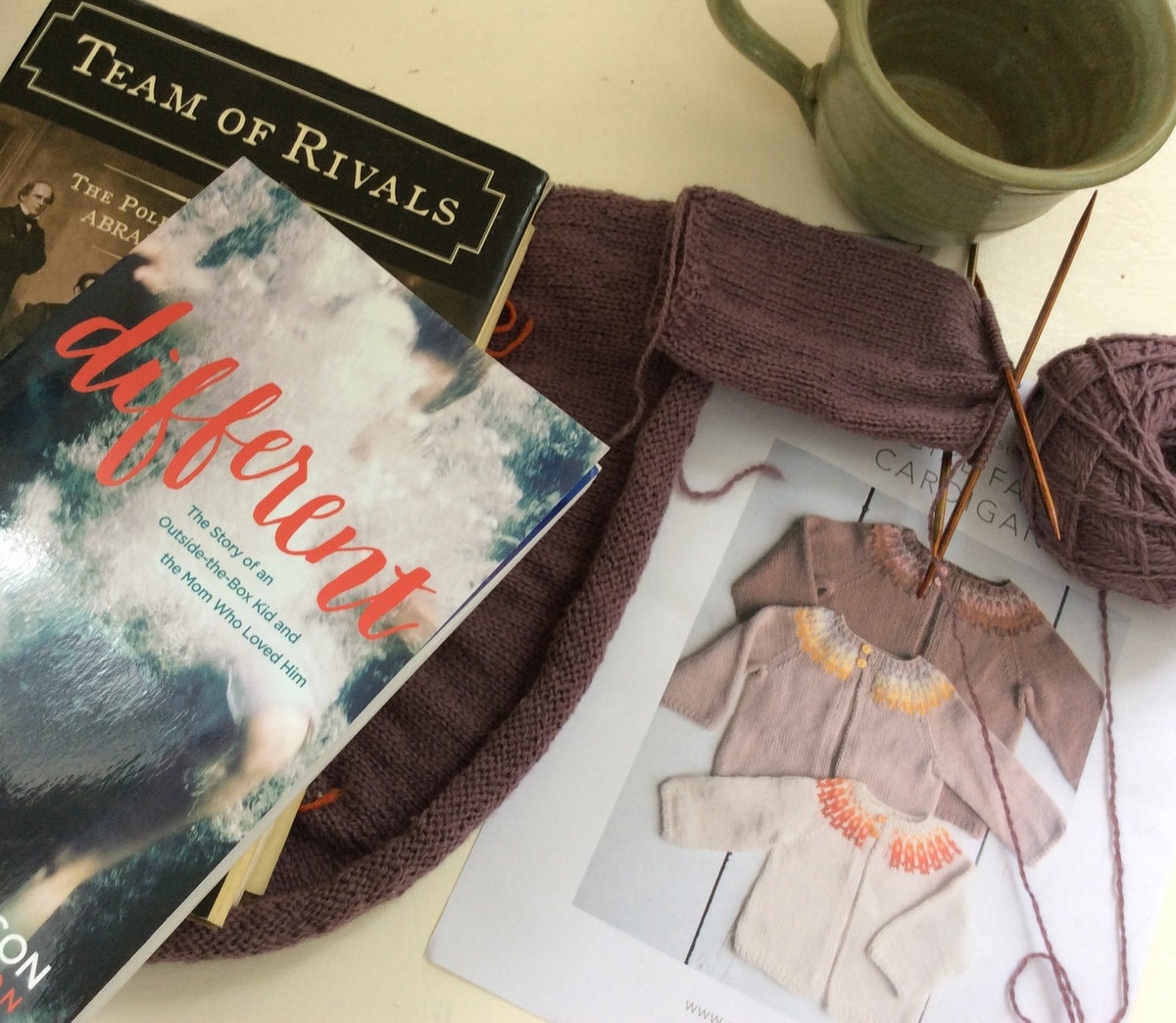 So excited to be joining in with Ginny's Knit Along today.  
My bedside book is Team of Rivals.  I have been inspired by Bernie Sanders to get invovled with politics.  My first goal is to learn as much as I can - both history and current policy.
My downstairs book is Different, The Story of an Outside-the-Box Kids and the Mom Who Loved Him, by Sally Clarkson and her son.  So looking forward to reading more of this!
My knitting is the Baby Fair Isle Cardigan by Purl Soho.  This will be my first attempt at fair isle and I can't wait to get to the yoke!  I am doen with the main body and almost done with one arm.  The yarn is palette by Knit Picks.
Looking forward to seeing what everyone else is up to!
Warm wishes,
Tonya